Dear guests, we have closed our Restaurant & Villa until christmas!
Kaiser-Villa Solitude in the heart of Bad Gastein
Truly a place to dream is our small charming boutique hotel
in the style of the K&K time with the unique view
to the famous Bad Gastein waterfall!
Our small fine boutique hotel with only 9 rooms and suites was once the villa of the imperial
Highnesses Sissy & Franz and this flair can still be felt today.
So if you want to walk on imperial traces, you are in the right place.
The house has been carefully restored in accordance with the preservation order.
Artful old wood panelling, partly original floors made of Swiss stone pine
and a hodgepodge of old furniture and pictures tell the story of a long
past epoch.
Imperial vacation in our Villa Solitude and the restaurant Lutter & Wegner with wine trade
guarantees a romantic vacation feeling on historical paths.
Classics of Austrian cuisine, selected wines and high quality service -
Your stay in Gastein is rounded off with culinary delights.
Marriage in the Gastein Mountains
2 hearts that have found each other can no longer separate.
Your romantic location for the most beautiful day in life!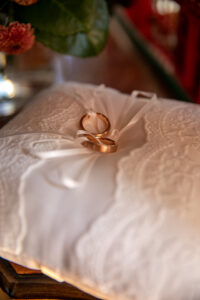 Enjoy the most beautiful day in your life completely stress-free.
We will gladly help you with the planning of your
Wedding celebration. Whether floral decorations, music, menu, table decoration, accommodation of the guests, ...
Civil weddings are possible in the salon of the house or on the Panorama terrace. Since every
If the bridal couple has individual ideas, we invite you to come and talk to us and create your dream day together.
And for even more support, we recommend the local wedding planner, Mrs. Jacqueline Schett, your wedding planner with style.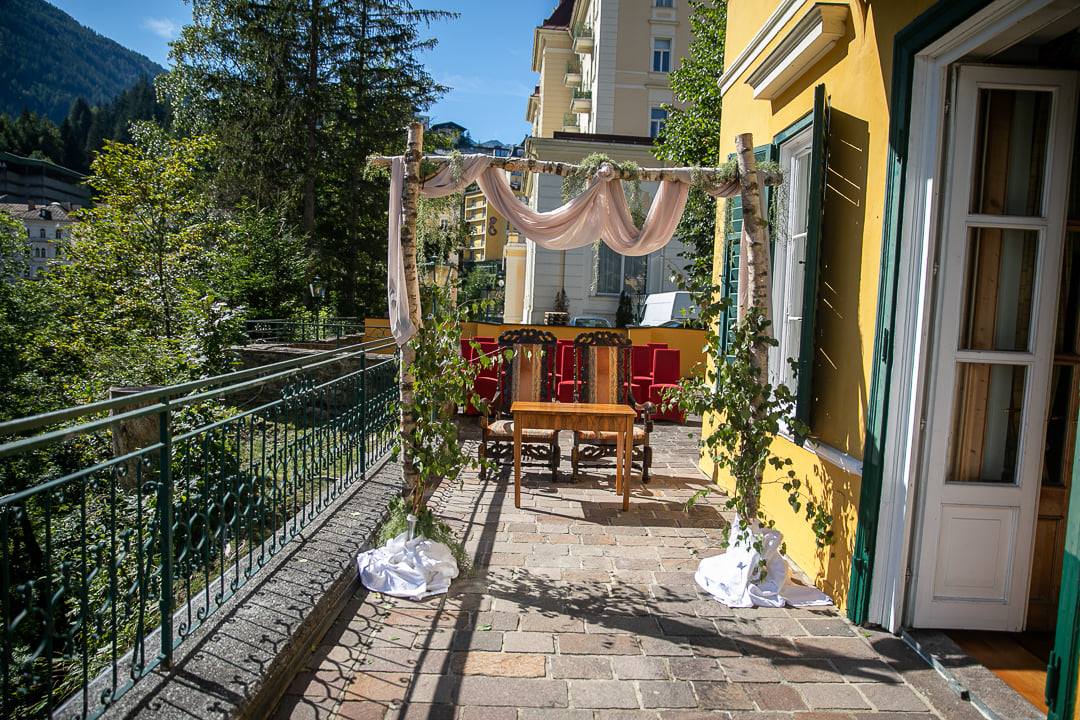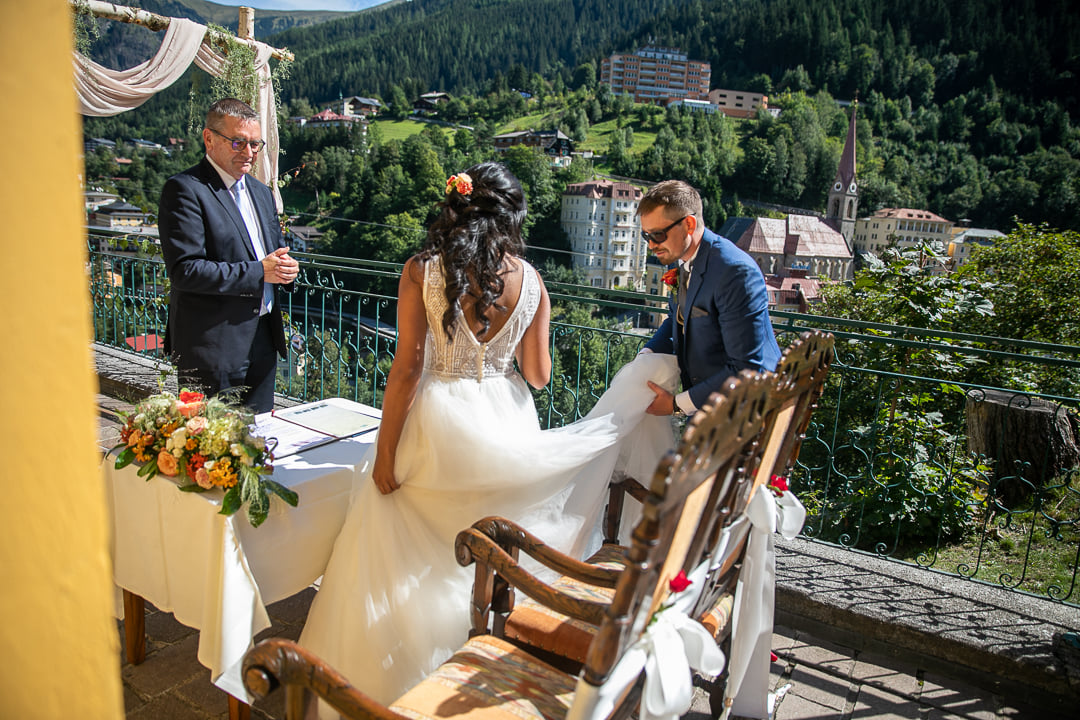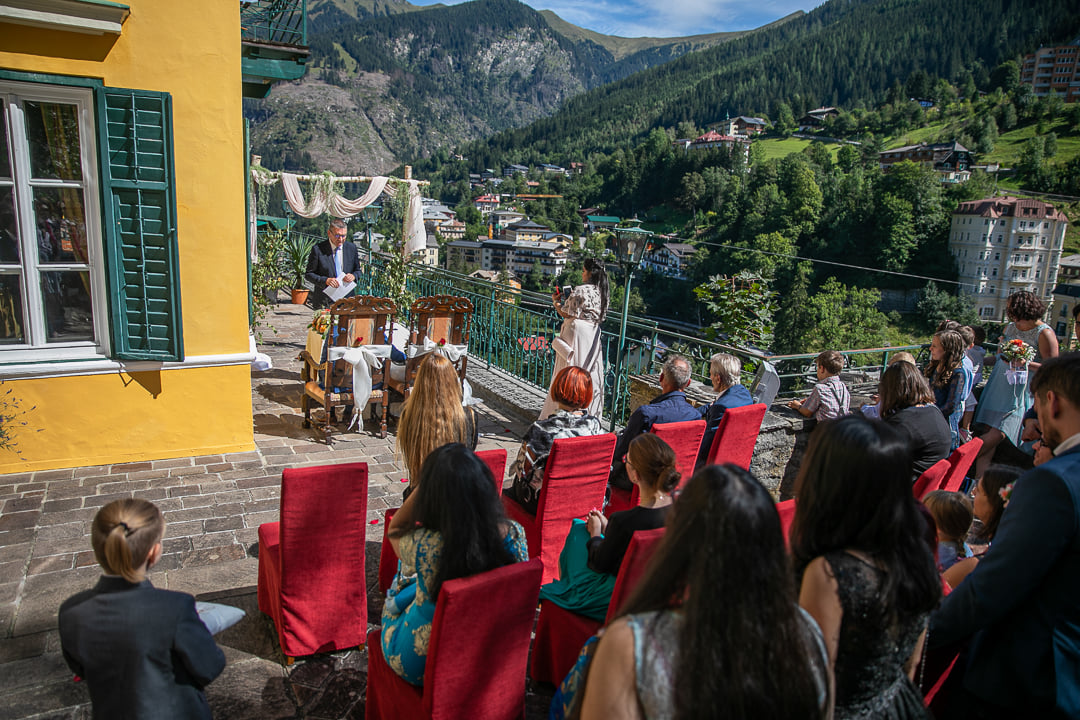 Float over the impressive waterfall and enjoy the breathtaking scenery of Bad Gastein. What sounds so dangerous is turned into risk-free adventure fun for young and old thanks to the perfect securing by professionals.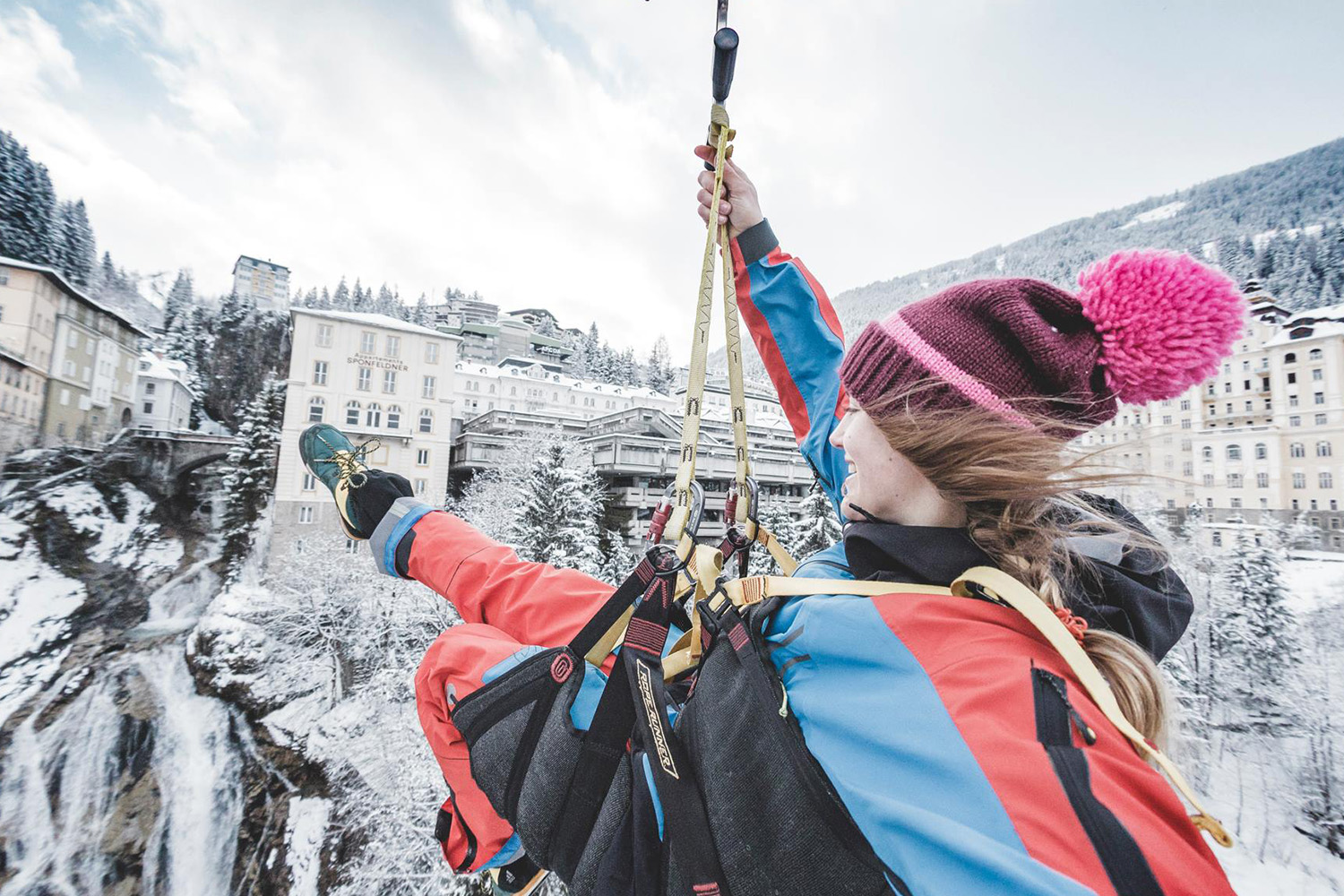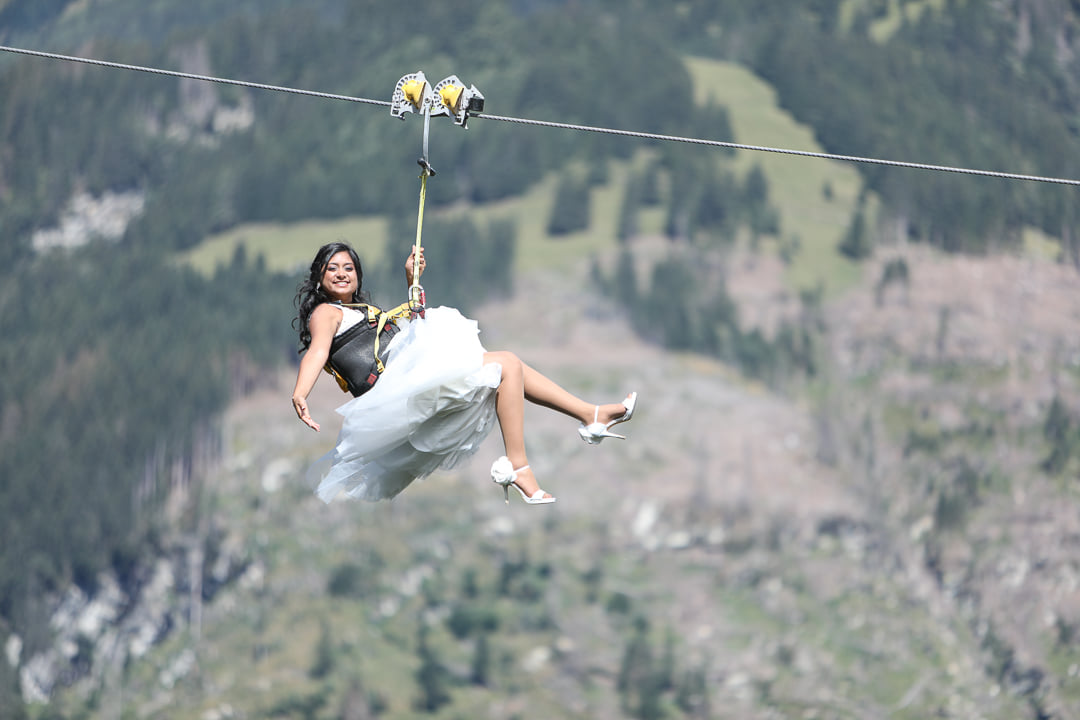 The 300-meter-long route leads from Villa Solitude to the thermal spring park, where not only the view of the thundering waterfall is impressive. A great view over the historic town center, the waterfall path and the Grabenbäckersteig, including a yoga platform, as well as the fascinating mountain world of the Hohe Tauern is guaranteed.
Start: Villa Solitude, Kaiser-Franz-Josef-Strasse 16, 5640 Bad Gastein
End: Thermal spring park Bad Gastein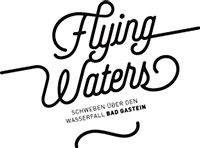 The Laggner GmbH in the Monte Carlo of the Alps
Josef Laggner never lost his sense of home and his loyalty to the mountains. For this reason, the meanwhile in Berlin living gastronomer has his heart firmly anchored in Bad Gastein with 4 businesses.