Vacationing in the footsteps of the Emperor...
Welcome to the smallest boutique hotel, the former Kaiservilla Solitude in the heart of Bad Gastein!
Memories and souvenirs are those that lead us back to the most beautiful moments.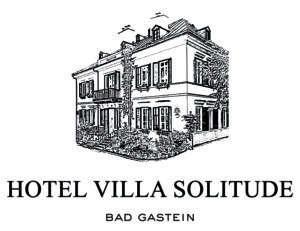 Be enchanted by the charm of the centuries... this house breathes history with every pore.
Everywhere you will discover with us the small loving details and feel the spirit and aura that numerous crowned heads have already left behind during their visit to our villa.
Villa Solitude is a unique symbiosis of a historic manor house and the legendary wine shop Lutter & Wegner (founded in 1811 on Berlin's Gendarmenmarkt), known for its best cuisine and excellent wine.
You can expect 9 individual rooms and suites: furnished with antique furniture and equipped with stylish bathrooms and amenities of daily life.
Living like in imperial times
Living like once Emperor Franz Josef, Baron Mesnil in a double room.
More about it
The Empress Sissy Suite is the ideal vacation spot for families & friends.
More about it
Unique through its charm and history, which dates back to 1838, Villa Solitude was and still is a very special meeting place. Artists, politicians and crowned heads like the Austrian
Emperor Franz Josef and the German Kaiser Wilhelm II.
Today families meet here to celebrate, holidaymakers to relax, people who want to experience Bad Gastein, sportsmen and nature lovers.
With us you will experience personal hospitality and award-winning cuisine in a dignified atmosphere.
In winter the cosy salon with tiled stove, tea buffet invites you to stay.
In summer the hotel terrace offers a unique view of the picturesque old town, the famous Gastein waterfall and the fantastic mountain landscape.
Feel the energy of the waterfall. Breathe the clear air.
And enjoy the true luxury: peace and quiet.