Simply still the best location in town
a company of the Laggner Group
How it came to Lutter & Wegner in Gastein
Josef Laggner had trained as a waiter in his home, the Gastein Valley. In 1986, the native of Bad Gastein went to Berlin as a 19-year-old. After years of training as a waiter in the celebrity restaurant Fofi, he ventured into self-employment at the age of 28. The internalized motto of his grandfather, according to which the cobbler should stick to his last, characterizes his down-to-earthness and reliability.
In the meantime, the Laggner Group has become an internationally active restaurant and catering consulting company based in Berlin. It operates and markets selected gastronomic objects in German cities Berlin, Potsdam and Leipzig, at the island Usedom and as well as with us in Bad Gastein.
At the heart of the company is the traditional brand Lutter & Wegner, which has been based in Berlin for over 200 years and has been revived - one of the oldest restaurants and wine shops in the city with its headquarters on Gendarmenmarkt. Restaurants, bars, cafés and event locations, almost exclusively in listed buildings in the best locations, surprise with their individual character in connection with history and tradition.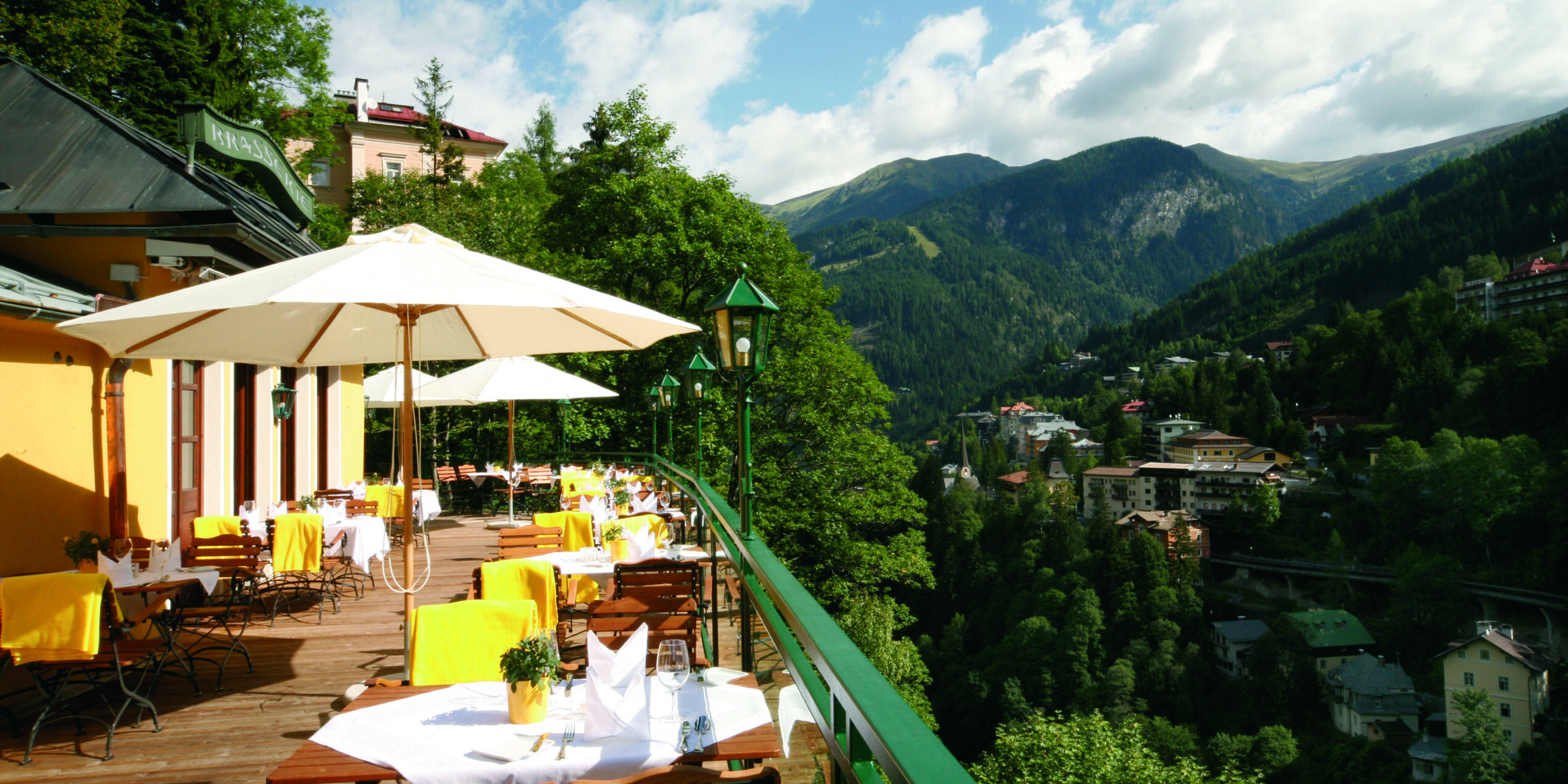 You can expect a down-to-earth, Austrian cuisine with national accents and with changing seasonal recommendations.
Typical classics like the Wiener Schnitzel can be found here as well as regional delicacies from our chef and his crew. We serve a changing lunch and evening menu with dishes of the current season.
The cuisine is accompanied by a Lutter & Wegner wine list with over 150 items from the classic wine-growing countries with a focus on Austria.
OPENING HOURS:

Tuesday | Wednesday | Thursday | Friday | Saturday | Sunday
11:00 - 18:00 o clock
Monday closed
We look forward to your visit! Table reservations requested.