LIVE NATURALLY PAINLESSLY
WORLDWIDE UNIQUE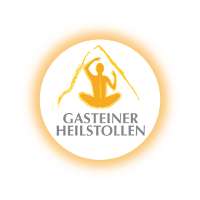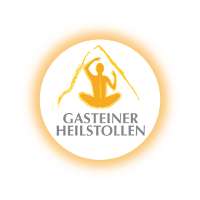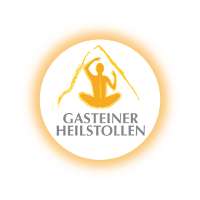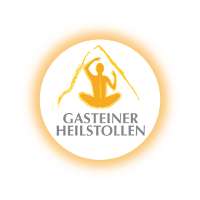 The Gasteiner Heilstollen is a health center for radon therapy in the Austrian Gastein Valley. The cure in the Heilstollen is based on therapy in the 2.5 km long natural radon tunnel.
The combination of high humidity, warmth and radon inside the Radhausberg in Bad Gastein makes the Heilstollen Gastein a worldwide unique form of therapy. Long-lasting pain relief, saving of medication for up to one year and an immunity stabilization are the scientifically proven effects of the radon therapy in the Heilstollen in Austria.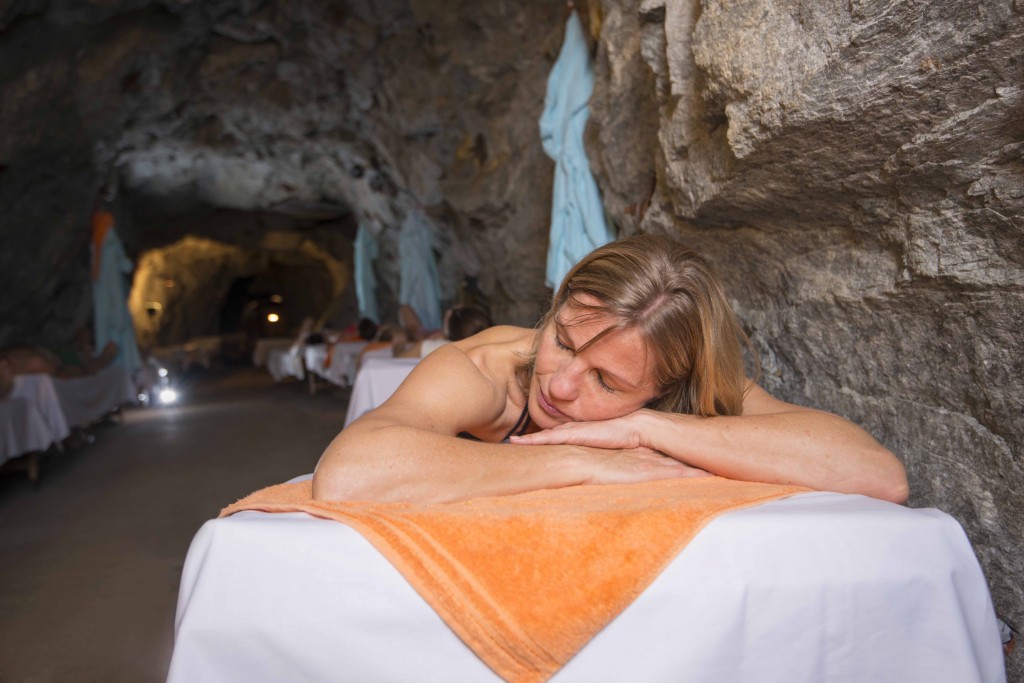 Medical application areas for radon therapy
The Gasteiner Heilstollen therapy is considered the most effective form of radon therapy.
Diseases of the musculoskeletal system
Morbus Bechterew or spondylarthropathies
Rheumatoide Arthritis (chronic polyarthritis)
Arthrosen (also finger polyarthrosis)
Chronic gout
Arthritis psoriatica
Spinal Syndromes
soft tissue rheumatism (non-inflammatory pain of tendons and muscles)
Fibromyalgie-syndrom
Osteoporose pain
Neuralgia, polyneuropathy
Consequences of Sports Injuries
Sarcoidose
Diseases of the respiratory tract
Chronic bronchitis
Bronchial asthma
Chronic Sinusitis
Chronic obstructive pulmonary disease (COPD)
Hay snuff
Diseases of the skin
Psoriasis vulgaris
Neurodermitis
Delayed wound healing
Scleroderma
.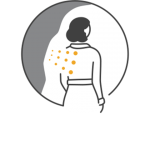 The worldwide unique healing climate is absorbed through the lungs and the skin and quickly distributed throughout the body. Its decay products are deposited on the skin and mild alpha radiation is released.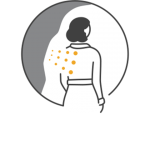 This stimulates the body's cell repair mechanism and reduces the number of free radicals. Anti-inflammatory and healing-promoting messenger substances are activated.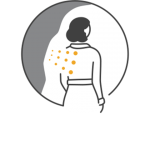 The migration of inflammatory cells through the vessel walls is reduced. These processes counteract chronic inflammation and allergies.
Reimbursement of expenses?
Many of our guests travel at their own expense for therapy, cure or rehabilitation to a spa in Germany or abroad. Our health center offers numerous all-inclusive offers, which include healing tunnel entrances, physical therapies and partly also overnight stays.
In many cases, however, it is possible to have the costs of a cure fully or partially reimbursed by your health insurance. A prerequisite for this is that a medical justification for a therapy stay/a cure is available.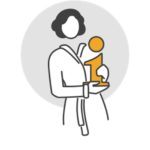 The way to a cure and healing treatment in Gastein is generally the same with Austrian insurance companies, namely through a cure application, which is examined and requires a permit.
The Gasteiner Heilstollen also has agreements with many Austrian insurance companies for direct billing of spa treatments and Heilstollen therapy.
German health insurance companies also offer direct billing for outpatient preventive care services and inpatient rehabilitation stays.
A complete list of the German social insurance carriers, which have a direct settlement agreement with our spa, can be found here